First Baptist Church Miamisburg
Recently this long standing Baptist church began a serach for a new sound system. After checking with several companies with varying results from incorrect design to very constly solutions, the leadership settled on a design and installation from Sound Concepts. The solution included an acoustically correct system design and utilization of some of the church's existing equipment and wiring to reduce the final cost. Below are pictures of the final installation. To visit the church's web site, click on the picture above.
The Sanctuary is designed in a traditional style with three sections of seating.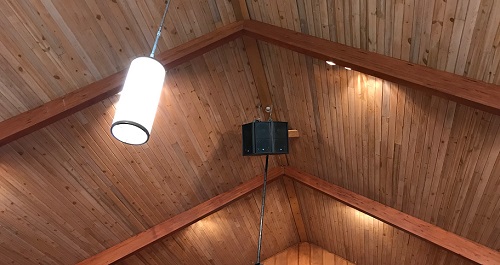 A Renkus-Heinz speaker cluster containing three cabinets was selected to provide maximum even coverage to each seat in the room. An EASE model was created to provide advance graphics of exaclty how the speaker would perform in the room.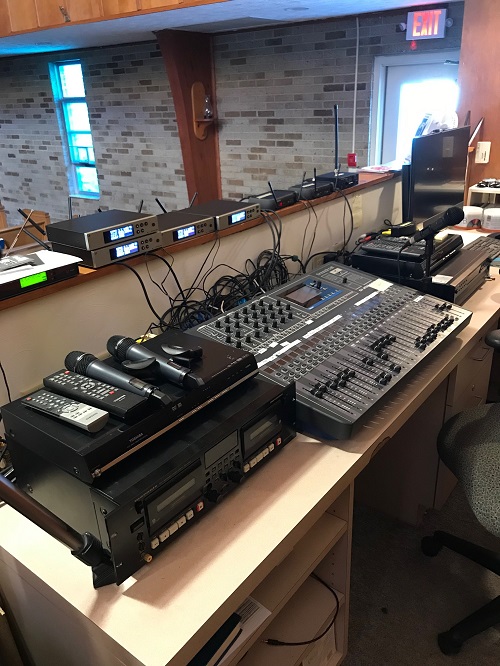 A new Soundcraft Si Impact 32 digital mixer was added to the control booth to provide high quality audio throughput and maximum control over the mix. New Sennhesier wireless mic systems were also added.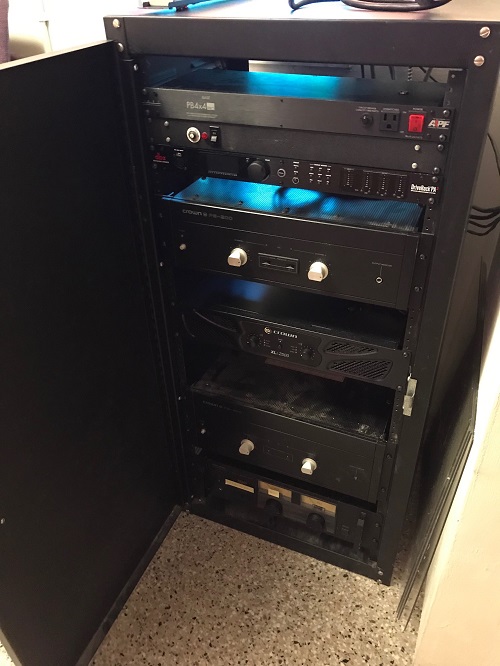 A new Crown was added to the amp rack to provide high quality audio to the new speakers. The existing Crown legacy amps were working well and remained in the system to power the stage monitor channels.