Hope Church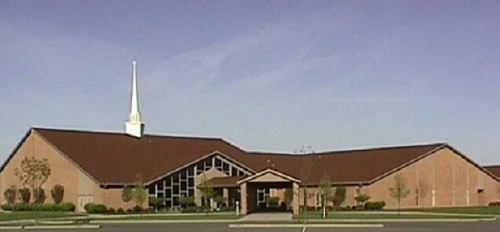 Hope Church is a contemporary church located in Mason, Oh. With an active congregation the church requires a state of the art technological base for it's worship experience. Sound Concepts has developed all areas of the systems in use. Below is a description of some of the systems. To visit the church's web site, click on the picture above.
The Sanctuary is housed in a space that was originally intended to be converted into a dual basketball court sports space once a permanent Sanctuary is built. Due to the architectural design, this space is difficult to cover evenly with audio. This picture shows about 1/2 of the seating area. Also shown is the large projection screen.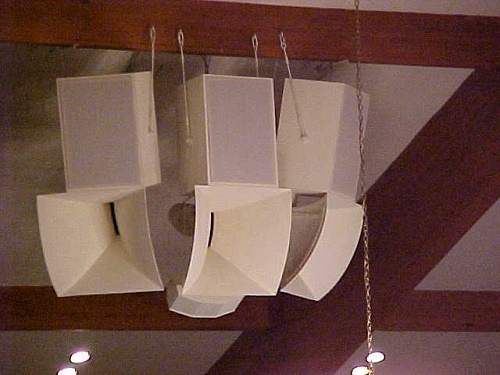 The center cluster speaker system is a custom made configuration incorporating JBL and Renkus-Heinz speaker modules. The speakers are positioned ins such a way as to place the null pattern in aisles. The original speaker cluster was modified by adding a Renkus-Heinz co-axial horn driver to the three main horns and the cluster realigned to more accurately provide coverage to each seat. An additional Renkus-Heinz fill speakers was added providing coverage to the front-most seats to complete a high quality speaker system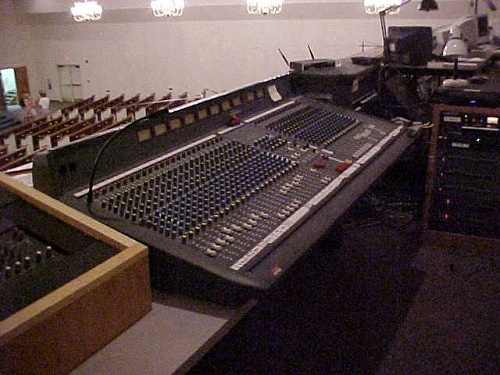 The master control location is located in a loft at the back of the room. The mixing console has since been moved to the main floor to provide a better listening environment for the house mix engineer.
The lighting system that came with the building offered no theatrical capability and the congregation wanted the ability to do special effects lighting for the services. Sound Concepts added a new NSI lighting system to the existing system for a seamless integrated lighting system.The stage lighting fixtures are hung from two trusses, one on either side of the room. Also shown in this picture is the side fill speaker which provides sound for people seated in the extreme side sections.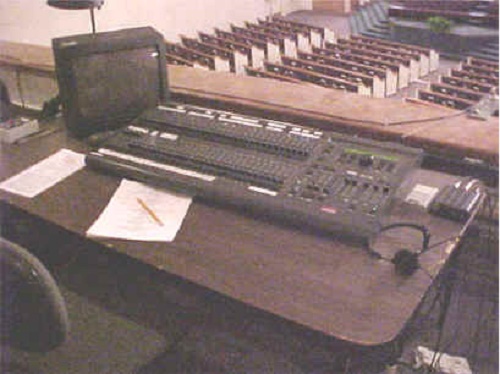 Shown is the new NSI console with full features for theatrical control of the system. Two light bars were installed, one on either side of the room allowing for easy maintenance and positioning of the fixtures.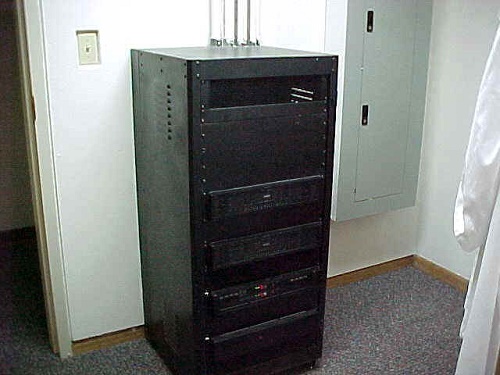 The theatrical dimmer rack was installed in a closet area in the space behind the sanctuary.
The video director's control station is also located in the loft along with one of the three cameras.
Content Here
Content Here