Great Oaks - Scarlet Oaks Campus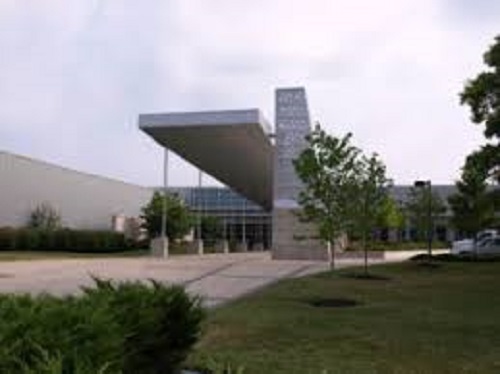 The Great Oaks Campuses are a highly successful regional vocational high school system with whom we have had the privilege of working to develop technologically cutting edge classrooms and common spaces. This page is dedicated to the Scarlet campus. To visit the school's web site, click on the picture above.
Pictured here is the cafeteria space which also doubles as a large meeting room. A combination of flat screen displays and a large projection screen provide the capability of showing multiple images at the same time. The wall displays also double as digital signage providing announcements and other communication continually during the school day.
A digital signage server provides content for the displays including screen crawlers, local news and weather. Other displays in the space may show ESPN or more personalized messages relating to the school and students.
When used as a lecture or large meeting room a lectern cart is available which houses a DVD player, document camera, computer with internet access and microphones as needed. The session leader can choose between more than one program material to display as needed. There can be several different images displayed at the same time utilizing the large screen and the flat screen displays, selectable by the session leader.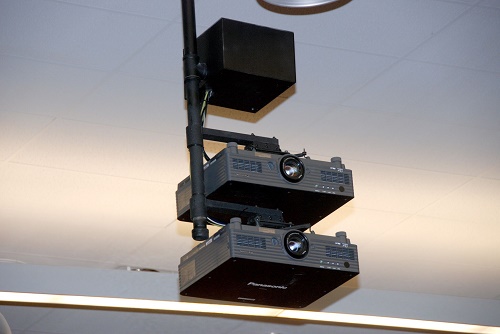 Dual Panasonic projectors provide a very bright image on the large central screen.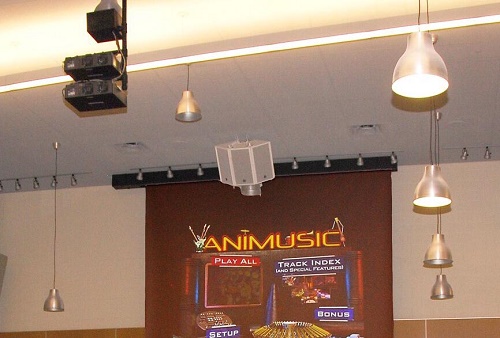 A high quality Renkus-Heinz speaker cluster provide even coverage to all areas of the room. Shown also is the large projection screen.
Located in the culinary instruction area is the culinary classroom. This room utilizes large flat screen displays for content, a comprehensive instructor's lectern cart and high quality JBL speaker system. The instructor's cart houses a DVD player document camera and computer.