St John Catholic Church Middletown
This beautiful cathederal in Middletown Ohio was in need of a system upgrade. With long reverberation times and over 100ft long Nave, the projectet presented a challenge to provide a clear sound to each listener in the room. A previous sound company had installed a series of speakers down the sides of the Nave with no time delay which added to the lack of clarity of spoken word. The vintage system was replaced with state of the art Steerable Arrays from Renkus-Heinz. With the ability to create multiple an even coverage was available to every set in the building including the balcony and seating areas under the side arches/aisles. To visit the church's web site, click on the picture below.
New Renkus-Heinz Iconyx Steerable Array speakers were installed which allowed for multiple sound patterns to be placed in the room providing a clean even distribution of audio throughotut the room including the balcony. For more information on the Iconyx speakers click here. The new speakers blendin twith the beautiful architecture while performing the required functionality beautifully.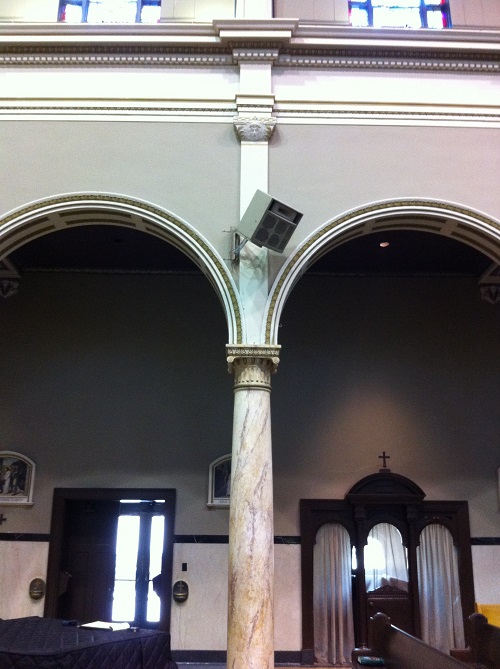 The previous speakers did not provide adequate coverage for the entire space and were unsightly and detracted significantly from the beauty of the architecture.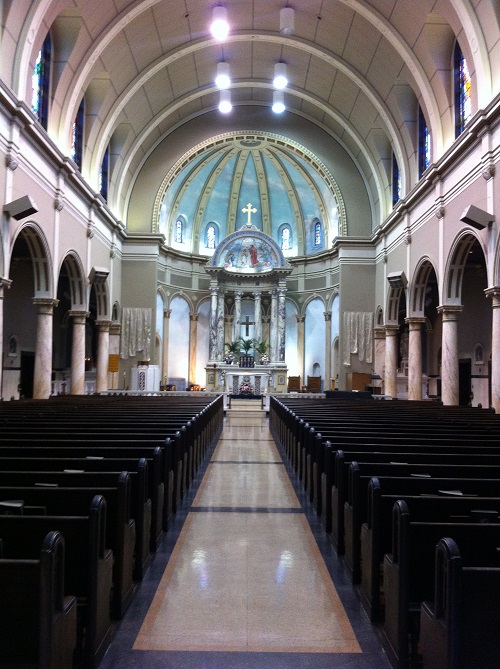 Interior loooking toward the Altar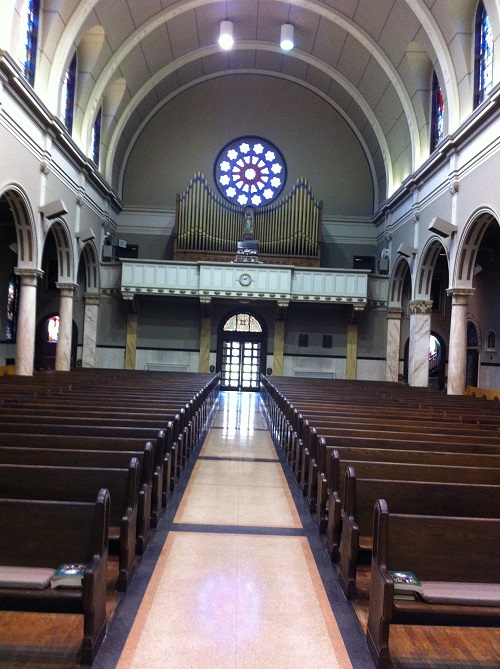 Interior looking toward the balcony and organ and pipes.